About Us:
The Middleton High School Dance Team performs at home football games, basketball games, pep rallies, and the homecoming parade, as well as competes in multiple competitions throughout the year and community events. The team has qualified for the State Dance Championships 5 years in a row! Middleton's coaches this season are head coach Jackie Jaucian and assistant coach Ana Hursh. This will be Jackie's 7th year coaching and Ana's 5th.
2018-2019 Team
Freshmen: Katy Bouril, Lexi Lund, Ashlyn Roush, Josie Whitford
Sophomores: Avery Collien, Julia Connell, Anna Coyne, Paige Powers, Morgan Sabol, Sadie Schreier-Jacobson, Kayla Stoecker, Haley Sweeney
Juniors: Payton Giles, Cece Lindblom, Hannah Statz

Head Coach: Jackie Jaucian
Assistant Coach: Ana Hursh

2018-2019 Leadership Committee Members:
Choreography Committee
: Payton, Cece, Hannah, and Kayla
Community Service Chairs
: Hannah and Kayla
Fundraising Chairs
: Payton
Social Chairs: Avery, Cece, and Morgan
Past Teams
The 2017-2018 Team
2017-2018 Leadership Committee Members:Captains

: Katherine, Felicity, Lilly, Hannah Z

Choreography Committee

: Katherine, Lilly, Felicity, Maia, Payton C, Abby J, Gretchen, Hannah Z

Community Service Chairs

: Abby J and Gretchen

Fundraising Chairs

: Maia and Abby N

Social Chairs: Payton C and Cece
The 2016-2017 Team
2016-2017 Leadership Committee Members:
Captains: Felicity, Olivia and Camille
Choreography Committee: Katherine, Lilly, Felicity, Taylor, Kyra, Olivia, Camille and Hannah Z
Community Service Chairs: Taylor and Abby J.
Fundraising Chairs: Nina and Hannah Z
Social Chairs: Lilly and Kyra
Powered by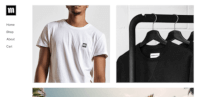 Create your own unique website with customizable templates.