Congrats to the 2018-2019 Middleton Dance Team!

2017-2018 Competition Season

Thank you to everyone who tried out this week! We were blown away by the talent and work ethic!

​If you did not make the team please email coach Jackie at mhsdanceteamcoach@gmail.com for feedback and come back next year!

If you made the team, please meet us at Menchies at Middleton Hills at 8pm!

​In alphabetical order:

Katy Bouril
Avery Collien
Julia Connell
Anna Coyne
Payton Giles
Abby Jagoe
Emily Jarman
Erin Julius
Cece Lindblom
Lexi Lund
Abby Needham
Gretchen Newcomb
Marissa Pindilli
Paige Powers
Ashlyn Roush
Morgan Sabol
Sadie Schreier-Jacobson
Hannah Statz
Kayla Stoecker
Haley Sweeney
Josie Whitford
​

---

What a day!! Thank you Ashwaubenon Dance Team for an awesome competition! We had a blast and are so proud of our 3 team performances, soloists and duets! Our dance dad's blew us away with our first ever Dads' Dance!!

Middleton Homecoming!

Homecoming week is alway lots of fun, and lots of performances!! Check out our Homecoming hip hop

routine

choreographed by our amazing seniors: Katherine, Felicity, Lilly, Payton and Maia!

UDA Camp!

We had such an amazing time at UDA camp!

We came home with 66 Blue Ribbons and a Superior Trophy, 6 All Americans, the Leadership Award (for the 4th year in a row), a First Place Home Routine in Large Varsity, Team Full Out Award, and 2 Pin it Forward recipients! Check out the

Results

page for more details!

Contest of Champions: Nationals 2017!

We had so much fun this weekend in Orlando, Florida at the Contest of Champions National Dance Competition! We competed 3 team dances, 3 senior solos, 2 junior solos, 3 duets, and 1 trio! We are beyond excited to have brought home a 2nd place trophy in Large Pom, 4th in Large Hip Hop and 8th in our first time competing Large Jazz! Check out the

performances

page for Pom, Jazz and Hip Hop videos!

Ever wonder where we get our cute apparel from?!

For the past 3 years, MHS Dance Team has been working with Top Promotions to create our affordable and adorable team apparel and they'd love to work with you too! Check out their

website

for more information on products and pricing! We highly recommend them!
Powered by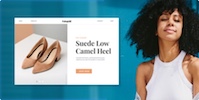 Create your own unique website with customizable templates.